IPTAR is a New York State provider of Continuing Education (CE) Credits for Social Workers (LCSW), Licensed Mental Health Counselors (LMHC), Psychoanalysts (LP), Creative Arts Therapists (LCAT), and Licensed Psychologists (PSY).  We offer a wide range of CE credit eligible programming, including eligible training programs, short seminars, conferences, workshops, and lectures that allow participants to expand and deepen their practice.
Beyond the Basic Curriculum (BBC)
For IPTAR's members, candidates and the wider psychoanalytic community, we offer 4-8 week courses in our "Beyond the Basic Curriculum" (BBC) series. Attendees can earn 6-12 CE credits for teaching or completing the courses.
Click on the image to download a printable program 2022-2023 in PDF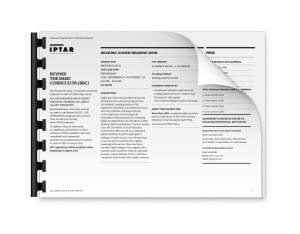 BBC registration will be available online beginning in August 2020.
IPTAR's continuing education offerings include short seminars, lectures, workshops, and conferences that reflect a wide range of interests and allow mental health professionals to continue their education and training.
Join IPTAR members, candidates, and other mental health professionals in the wider community for stimulating discussions of new theoretical ideas and clinical developments.
For more information on upcoming events and programs:
Subscribe to our Mailing List
Contact Us
Open Mon – Fri from 9 a.m. to 5 p.m. (EST)
+1 (212) 410-0821
All calls are returned within 48- 72 hours
Private sessions offices throughout New York City and at the ICC: 1651 Third Avenue (between 92nd and 93rd Streets), Suite 205. New York, NY 10128
Click here to find more ways to contact us