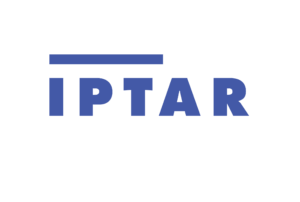 PRESENTS
DARIAN LEADER
Is Sex Possible?
SATURDAY, FEBRUARY 4TH, 2023
10:00AM – 12:00PM
VIA ZOOM
Given childhood anxieties and terrors about the body and its boundaries, how does sex ever become possible? Darian Leader will explore this question, hoping to create a dialogue between analytic perspectives and work from other disciplines that study sexuality and its history.
Darian Leader is a psychoanalyst working in London and a member of the Centre for Freudian Analysis and Research and of The College of Psychoanalysts-UK. He is the author of several books including: 'Why do women write more letters than they post?'; 'Freud's Footnotes'; 'Stealing the Mona Lisa: What Art Stops Us From Seeing'; 'Why do people get ill?' (with David Corfield) , 'The New Black: Mourning, Melancholia and Depression', 'What is Madness?' , 'Strictly Bipolar', 'Hands', 'Why Can't We Sleep? (2019) and 'Jouissance; Sexuality, Suffering and Satisfaction', (2021). He writes frequently about contemporary art.
2 CE credits
$80 general admission
$65 members
$25 candidates /students
Learning Objectives:
Describe how various analytic schools have approached psychosexuality

Describe the Lacanian perspective on sex and sexual difference

Identify the key questions and concepts posed by interdisciplinary studies of sexuality
2 CE credits will be granted to participants who have registered, have documented evidence of attendance of the entire program and have completed the on-line evaluation form. Upon completion of the evaluation form a Certificate of Completion will be emailed to all participants who comply with these requirements.
REGISTER
You must register on our Memberclick portal to buy tickets. Press the button to be redirected.
The Institute for Psychoanalytic Training and Research (1651 3rd Ave, Suite 205, NY, NY 10128) is recognized by the New York State Education Department's State Board for Psychology as an approved provider of continuing education for Licensed Psychologists (#PSY-0026), and the State Board for Social Work as an approved provider of continuing education for Licensed Social Workers (#SW-0226) and the State Board for Mental Health Practitioners as an approved provider of continuing education for Licensed Psychoanalysts (#P-0011), Licensed Creative Arts Therapists (#CAT-0037) and Licensed Mental Health Counselors (#MHC-0112). This certificate is not applicable to any other New York State profession.