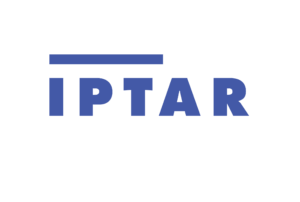 'THERE IS NO SEXUAL RELATION': FREUD AND LACAN ON GENDER, SEXUALITY, AND SEXUAL DIFFERENCE
Anna Fishzon, PhD
Tuesdays, March 7, 14, 21, 28, April 4, 11, 18, 25. 7:30-9 pm
HYBRID EVENT In-Person (near Union Square) Registration is FULL  REGISTER FOR ZOOM ONLY
This course takes as its point of departure Jacques Lacan's famous statement, "il n'y a pas de rapport sexuel" (there is no such thing as a sexual relation). With this provocation Lacan gestured toward the irreducible antagonism or void marking culture and the sexed being. Each subject sutures with fantasy the wound that accompanies her entry into language. "Sexual difference" is therefore not a differential opposition or an affirmative gender identity; and it certainly does not suggest complementarity. Rather, sexual difference refers to a primordial loss borne by all speaking beings. "Man" and "woman," "masculine" and "feminine," are for Lacan positions taken up to veil a lack, to bear this loss.
The course begins with Freud's approaches to sexual difference as well as his elaborations of psychosexuality, drive, and the castration complex. It then explores Lacan's efforts to reinterpret Freud and to move away from both biologism and constructivism. We will discuss the clinical implications of Freudian and Lacanian notions of sexual differentiation. Case presentations will render accessible and clinically relevant some of the more elusive and notoriously difficult Lacanian concepts and ideas. Readings will include papers and essays by Freud, Lacan, Ella Sharpe, Jacqueline Rose, Patricia Gherovici, and Juliet Mitchell.
Anna Fishzon, PhD, LP is a psychoanalyst in private practice in New York, an independent scholar, and a graduate of IPTAR. She is the author of Fandom, Authenticity, and Opera: Mad Acts and Letter Scenes in Fin-de-Siècle Russia (Palgrave Macmillan, 2013) and coeditor with Emma Lieber of The Queerness of Childhood: Essays from the Other Side of the Looking Glass (Palgrave Macmillan, 2022). Anna has taught interdisciplinary courses at Williams College, Columbia University, and Duke University.
12 CE credits
$480 general admission
$440 members
$400 candidates / students
Learning Objectives:
Participants will become acquainted with "sexual difference" and other core psychoanalytic concepts as theorized by Freud and Lacan.
Participants will understand how Lacan's ideas about sex and gender are employed in clinical work.
12 CE credits will be granted to participants who have registered, have documented evidence of attendance of the entire program and have completed the on-line evaluation form. Upon completion of the evaluation form a Certificate of Completion will be emailed to all participants who comply with these requirements.
REGISTER
You must register on our Memberclick portal to buy tickets. Press the button to be redirected.
The Institute for Psychoanalytic Training and Research (1651 3rd Ave, Suite 205, NY, NY 10128) is recognized by the New York State Education Department's State Board for Psychology as an approved provider of continuing education for Licensed Psychologists (#PSY-0026), and the State Board for Social Work as an approved provider of continuing education for Licensed Social Workers (#SW-0226) and the State Board for Mental Health Practitioners as an approved provider of continuing education for Licensed Psychoanalysts (#P-0011), Licensed Creative Arts Therapists (#CAT-0037) and Licensed Mental Health Counselors (#MHC-0112). This certificate is not applicable to any other New York State profession.