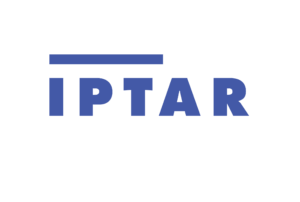 7- WEEK INTRODUCTORY INFANT OBSERVATION SEMINAR
Anni Bergman Parent-Infant Program, Rita Reiswig, M.S., L.P
Fridays, April 7, 14, 21, 28, May 5, 12, 19, 10:30-noon
On Zoom
This experiential seminar offers an introduction to parent-infant observation through the use of artwork and videos. As a unique opportunity to see the relational capacities of infants and their caregivers, the close observation of a parent and baby can inform psychoanalytic training and help deepen analysts' treatment work.  Many clinical innovations of recent decades have been enhanced by infant observation, including understandings of the intergenerational transmission of trauma and appreciation of the infant in the adult or child patient.
Participants will learn about primitive mental states, the development of the mind and relationship, and nuances of preverbal communication. The observer's role in containment and affect regulation will be considered as it applies to the analytic situation.  The intensity and intimacy of transference and countertransference phenomena will be explored. We will engage these topics through the observation material; no readings are assigned.
Rita Reiswig, M.S., L.P. is a child, adolescent and adult psychoanalyst and a mother-infant and mother-toddler therapist. She is a founder in 1997,with Anni Bergman, of The Anni Bergman Parent-InfantProgram. Currently she co-directs the program with Sally Moskowitz. She is on the faculty of the Contemporary Freudian Society and the Institute for Psychoanalytic Training and Research where she has taught courses on infancy and toddlerhood., infant observation and a seminar on the first year of life using video. She is a training and supervising psychoanalyst at the Contemporary Freudian Society. Since 2002, she has been part of a team of therapists working with Beatrice Beebe on The Mothers, Infants, and Young Children of September 11, 2001, Project. Papers from this project have been published along with papers and presentations on the Infant Program.  She co-directs the Anni Bergman Parent-Infant Program Home-Visiting Project as well as provides direct services as one of its therapists. She consults and supervises at the Motherhood Center. She maintains a private practice in New York working with adults in psychotherapy and psychoanalysis and with infants and parents, and children in psychotherapy.
10.5 CE credits
$420 general admission
$380 members
$350 candidates / students
Learning Objectives:
Identify nonverbal behavior and communication between mother-infant pairs.

Write preliminary observation notes after viewing parent-child interactions.

Describe how the intergenerational transmission of trauma may occur in the parent-infant interactions.

Specify three examples of co-regulation between the parent and infant.

Discuss possible applications of parent-infant observation in interventional approaches.

Describe how psychoanalytic concepts and transference/counter-transference understanding can influence what observers see or do not see.
10.5 CE credits will be granted to participants who have registered, have documented evidence of attendance of the entire program and have completed the on-line evaluation form. Upon completion of the evaluation form a Certificate of Completion will be emailed to all participants who comply with these requirements.
REGISTER
You must register on our Memberclick portal to buy tickets. Press the button to be redirected.
The Institute for Psychoanalytic Training and Research (1651 3rd Ave, Suite 205, NY, NY 10128) is recognized by the New York State Education Department's State Board for Psychology as an approved provider of continuing education for Licensed Psychologists (#PSY-0026), and the State Board for Social Work as an approved provider of continuing education for Licensed Social Workers (#SW-0226) and the State Board for Mental Health Practitioners as an approved provider of continuing education for Licensed Psychoanalysts (#P-0011), Licensed Creative Arts Therapists (#CAT-0037) and Licensed Mental Health Counselors (#MHC-0112). This certificate is not applicable to any other New York State profession.