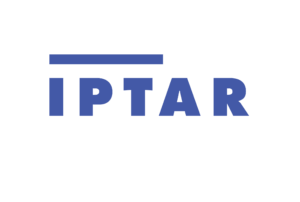 THE IMPACT OF DIVORCE ON INDIVIDUALS, PARENTS AND CHILDREN
Kate Bar-Tur
Fridays, June 9, 16, 23, 30, 12-1:30 pm
On Zoom
To state the much quoted observation of Leo Tolstoy, "All happy families are alike; each unhappy family is unhappy in its own way". This course will explore the impact of divorce on families, Individuals, parents, and children. After over twenty years of working specifically with divorcing men, women and children, I can truly say that I have not encountered individuals whom have been affected in exactly the same way when faced with the need to separate or divorce. As psychoanalysts we would certainly take it for granted that each adult and child would bring their personal meaning to such a momentous event in life.
There are common tasks which each member of the family must deal with and every clinician can benefit from understanding the inherent grueling process that confronts their patients. By understanding what There are four ways to divorce in the state of New York and this course will review briefly how each process brings inherent difficulties with it and which processes may provide more support than other to our more challenged patients.
The course will be comprised of readings and case presentations from my practice and hopefully from the analysts attending the course. To date there is little psychoanalytic literature addressing divorce. There are two books one by Joshua Ehrlich, Divorce and Loss, and the other, a collections of articles on divorce edited by Salman Akhtar, Divorce, which came out of the 47 th annual Margaret S. Mahler Symposium on Child Development, April 2016. We will be choosing chapters and articles from both these books as well as articles published in psychoanalytic journals and journals about divorce and families.
Kathleen (Kate) Costello Bar-Tur, LCSW, FIPA, is a Psychoanalyst, Divorce & Family Mediator and Collaborative Divorce Professional working with individuals,  couples and families in private practice in Manhattan and on line for over twenty years.
Kate's memberships and affiliations include:  IPTAR (Associate Member, past Director of  the ICC),  IPA  (Fellow),  APFM (founding member and certified advanced practioner); AFCC; IACP ; FDMCGNY; NYAssociation of Collaborative Professionals; Ackerman Institute.
Kate is a graduate of the Institute for Psychoanalytic Training and Research, Columbia University and Princeton University, Magna Cum Laude.
6 CE credits
$240 general admission
$220 members
$200 candidates / students
Learning Objectives:
Understand the profound loss experienced by those adults and children through divorce and separation and the occasional healthy and pathological defenses that may appear as they protect themselves against the reality of separation and psychic fears of loss and abandonment.

Describe the basic divorce processes currently used in New York State.

Be able to describe the common and not so common ways separation and divorce can impact adults and children.

Define High Conflict divorce and the potential effects on children.

Countertransference when working with this population.
6 CE credits will be granted to participants who have registered, have documented evidence of attendance of the entire program and have completed the on-line evaluation form. Upon completion of the evaluation form a Certificate of Completion will be emailed to all participants who comply with these requirements.
REGISTER
You must register on our Memberclick portal to buy tickets. Press the button to be redirected.
The Institute for Psychoanalytic Training and Research (1651 3rd Ave, Suite 205, NY, NY 10128) is recognized by the New York State Education Department's State Board for Psychology as an approved provider of continuing education for Licensed Psychologists (#PSY-0026), and the State Board for Social Work as an approved provider of continuing education for Licensed Social Workers (#SW-0226) and the State Board for Mental Health Practitioners as an approved provider of continuing education for Licensed Psychoanalysts (#P-0011), Licensed Creative Arts Therapists (#CAT-0037) and Licensed Mental Health Counselors (#MHC-0112). This certificate is not applicable to any other New York State profession.