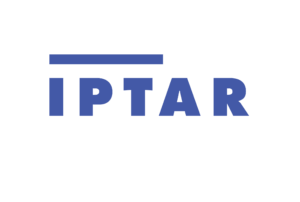 "Bodies-Minds in Disappeared Time: Collective Trauma in Analytic Space"
Drew Tillotson, PsyD, FIPA, BPsaA
Saturdays, January 14, 21. 1-3 pm
On zoom
This course will explore Time from a psychoanalytic perspective. It seeks to delineate the impact of trauma on the psyche in relationship to temporality; the impact of collective trauma on the analytic hour, on abrupt changes in temporality, and on embodiment and the aftermath of adaptation to a traumatized analytic space and treatment frame. In addition, it seeks to answer particular questions, including 1) How is time unaccounted for, lost, dissociative, or deadened? 2) How is it experienced by the analytic couple under these atmospheres? 3) What is disappeared time in these contexts? 4) How has the experience of temporality changed in subtle and enormous ways during the COVID pandemic? 5) What is the strain on our analytic functioning in this space; 6) How do we drift apart or stay alive under these circumstances? And 6) What is the analytic frame when two physical locations become framed within pixels and digital airspace?
Drew Tillotson, PsyD, FIPA, BCPsa is a board-certified psychoanalyst in private practice in San Francisco, California. He is a graduate and past President of the Psychoanalytic Institute of Northern California (PINC), past Vice-President of the North American Psychoanalytic Confederation (NAPsaC), and currently a board director for both the Confederation of Independent Psychoanalytic Societies (CIPS) and NAPsaC. He teaches widely in the Bay Area. He has published on aging, masculinity, intercultural phenomena, book reviews for the International Journal of Psychoanalysis and Fort Da, and in the online journal ROOM: A Sketchbook for Analytic Action. Most recently he was a co-editor and chapter author for Routledge's "Body as Psychoanalytic Object: Clinical Applications from Winnicott to Bion and Beyond" (2021) and chapter author for Routledge's "Braving the Erotic Field in the Treatment of Adolescents and Children,"(2022) edited by Mary T. Brady, PhD.
4 CE credits
$160 general admission
$140 members
$120 candidates / students
Learning Objectives:
Analyze Perelberg's writings on treatment during the time of a pandemic, in particular those that discuss how the frame may survive in the minds of both patient and analyst, even in the absence of each other's physicality, in situations that cause the analyst and patient to be concerned about each other's survival.

Consider and describe the relevance of Jonathan Lear's reading of Freud's (1916) "On Transience," specifically Lear's ideas about mourning while in the midst of a world-catastrophe, such as the COVID pandemic.

Describe the types of traumas Levine articulates as "traumas remained unrepresented: unarticulated, unformulated, and outside time."
4 CE credits will be granted to participants who have registered, have documented evidence of attendance of the entire program and have completed the on-line evaluation form. Upon completion of the evaluation form a Certificate of Completion will be emailed to all participants who comply with these requirements.
REGISTER
You must register on our Memberclick portal to buy tickets. Press the button to be redirected.
The Institute for Psychoanalytic Training and Research (1651 3rd Ave, Suite 205, NY, NY 10128) is recognized by the New York State Education Department's State Board for Psychology as an approved provider of continuing education for Licensed Psychologists (#PSY-0026), and the State Board for Social Work as an approved provider of continuing education for Licensed Social Workers (#SW-0226) and the State Board for Mental Health Practitioners as an approved provider of continuing education for Licensed Psychoanalysts (#P-0011), Licensed Creative Arts Therapists (#CAT-0037) and Licensed Mental Health Counselors (#MHC-0112). This certificate is not applicable to any other New York State profession.